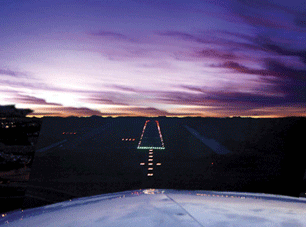 With its lighted 5,500 foot runway, the Airport provides safe and reliable air access to the nation's major business markets. For local manufacturers and businesses, the Airport is the airport of choice for "just-in-time" inventory deliveries and light air-freight pickup.
With eight foot perimeter fencing and electronic security gates, the airport provides local corporate flight departments with a reliable, convenient and secure base of operations. The Airport has four corporate hangars with room for more, and with our ILS instrument approach, getting home is never a problem for our corporate tenants.
So, regardless of why your business needs to fly into or out of Hampton Roads, Chesapeake Regional Airport is – the right approach – for business.